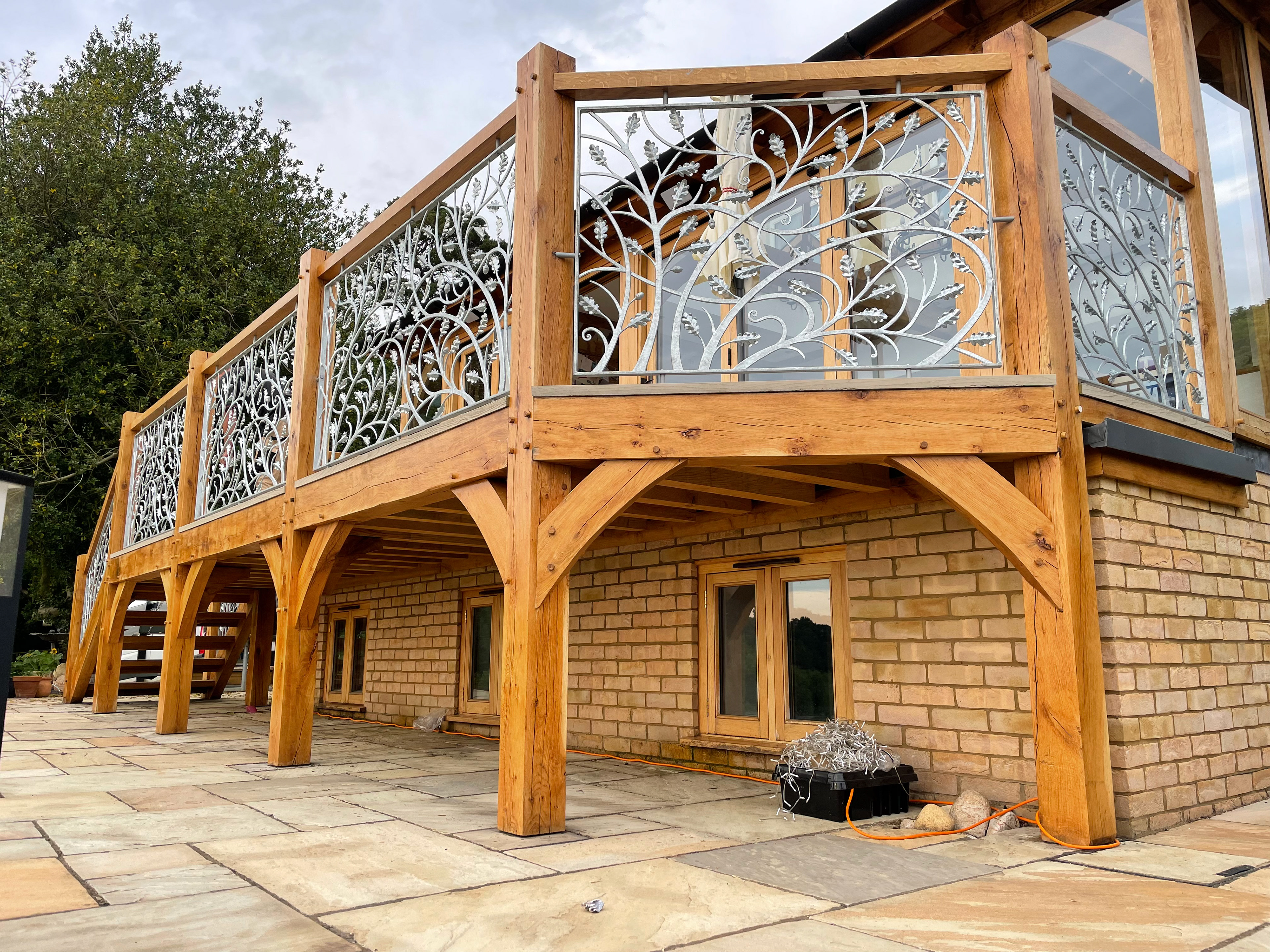 Oak Leaf and Acorn Balustrade,
West Country Blacksmiths were tasked with designing decorative panels for a oak frame building extension on a farm house in for a renovated farmhouse in Leighton Buzzard. 
The client wanted a design which meet building regulation and was safe for his young family without blocking the view from the balcony onto the countryside. The use of galvanise was chosen as it offered the longevity and maintenance free finish our client wanted and we felt other finishes such as powder coating or painting would not look natural or as characterful among the solid oak structure.  
The galvanise finish has had varying levels of polishing to enhance the effect the natural light has on the metalwork to help highlight the textures and details of the metalwork  
Within the eight balustrade panels, our blacksmiths handcrafted beautifully tapered and textured metal stems organically shaped metalwork including in excess of 500 leaves and 75 acorns. 
Photographs © West Country Blacksmiths