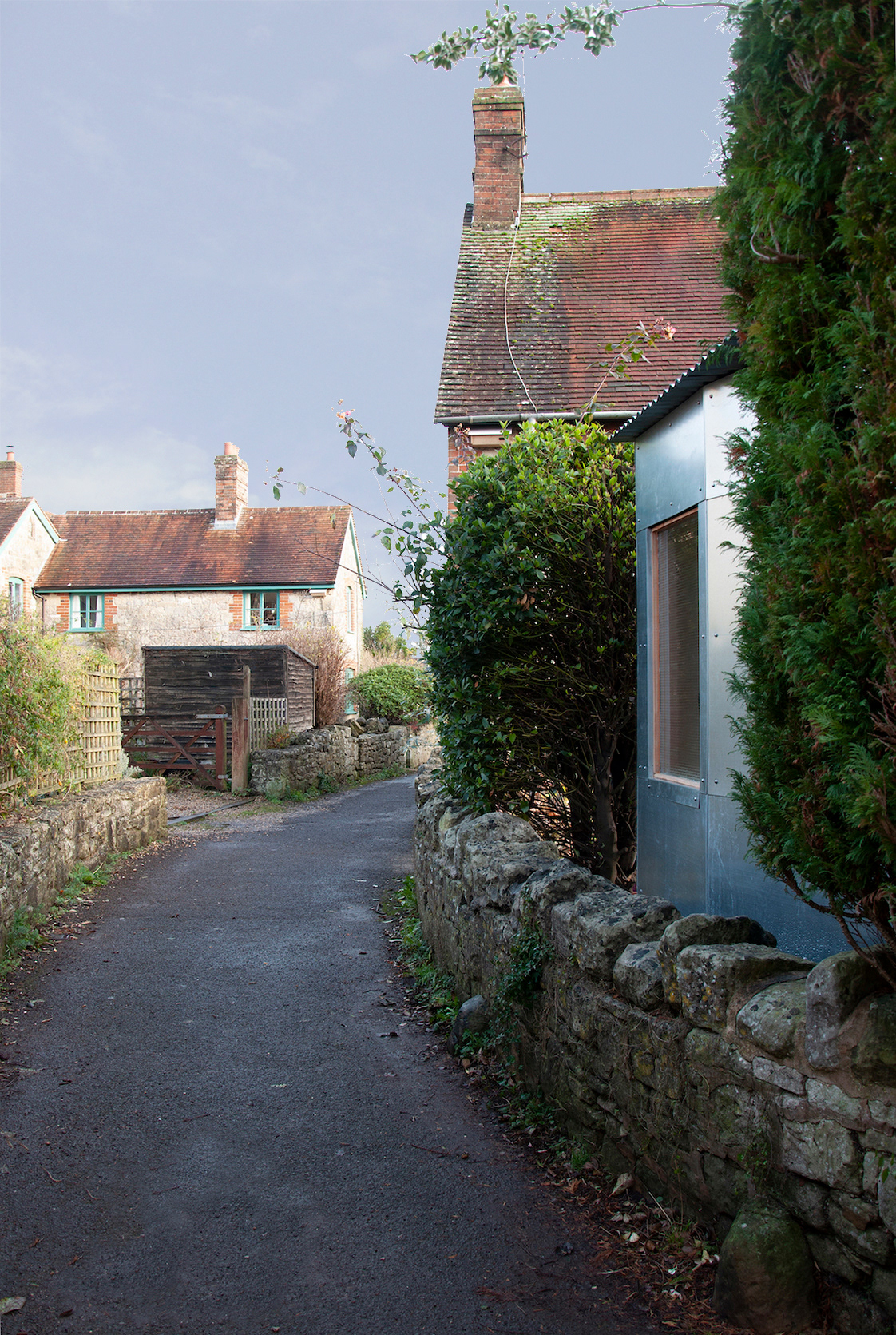 Studio MAY designed and built this office as a way to test ideas and materials on a small scale. Pre-fabricated and designed using locally sourced timber, the project was built on a small site in Tisbury.

Clad in galvanised sheet metal, with galvanised right angle sections on each corner to cap the edge of the steel. Each sheet was turned on a jig to, and hot dipped on the angles to create a robust detail. 
The project also used Structure Workshop's Carbon Calculator as a way to test various cladding and structure options. The scheme takes precedent from the nearby Smithson's Upper Lawn Pavilion which is clad in a similar galvanised steel plate.
Photographs © Louis Mayes