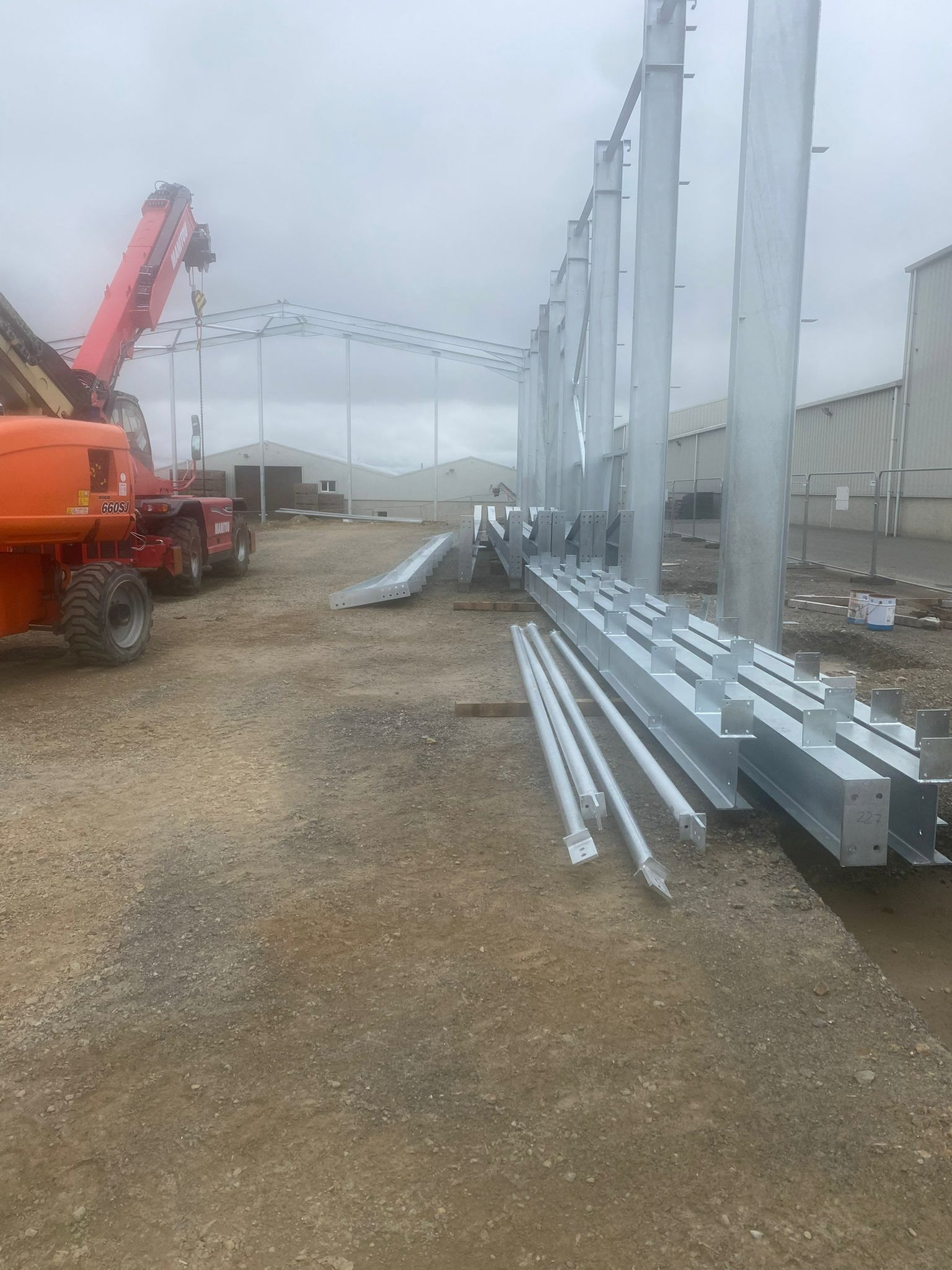 Benzies Produce Limited, Scotland
Shand Building Design Limited
Situated in the heart of northeast Scotland is Benzies Produce ltd, a family run farming business specialising in the supply of fresh produce and prepared vegetables to a wide range of Uk and Irish markets. Now on to their fourth generation of farmers. They have been growing potatoes and carrots since the 1950s. Today they  specialise and grow over 2000 acres of root crops. These being potatoes, carrots and parsnips which are all washed and packed and delivered from their main site at Gairnieston farm, Turriff. Along with this they are cereal growers for the Scottish malt barley industry and run an in house haulage fleet to complement the growing and delivery of all their produce.

After several years of stage by stage building investments which included a carrot pack house and state of the art potato storage buildings, the time had came to look to the future and being able to utilise even more of their produce that is being grown and offer a wider range of supply.  Their aim was to design and create a building that would accommodate the new ventures within the business and present the agricultural vegetable sector at its best.

Shand Building Design had previously undertaken the design and planning of a building to accommodate the farms grain drying equipment. Stand were chosen to design and help build the new facility.
The new structure is fully galvanized for long term protection as this was seen as a vital asset for the company within its long term business plan. 
Photographs © Shand Building Design Limited