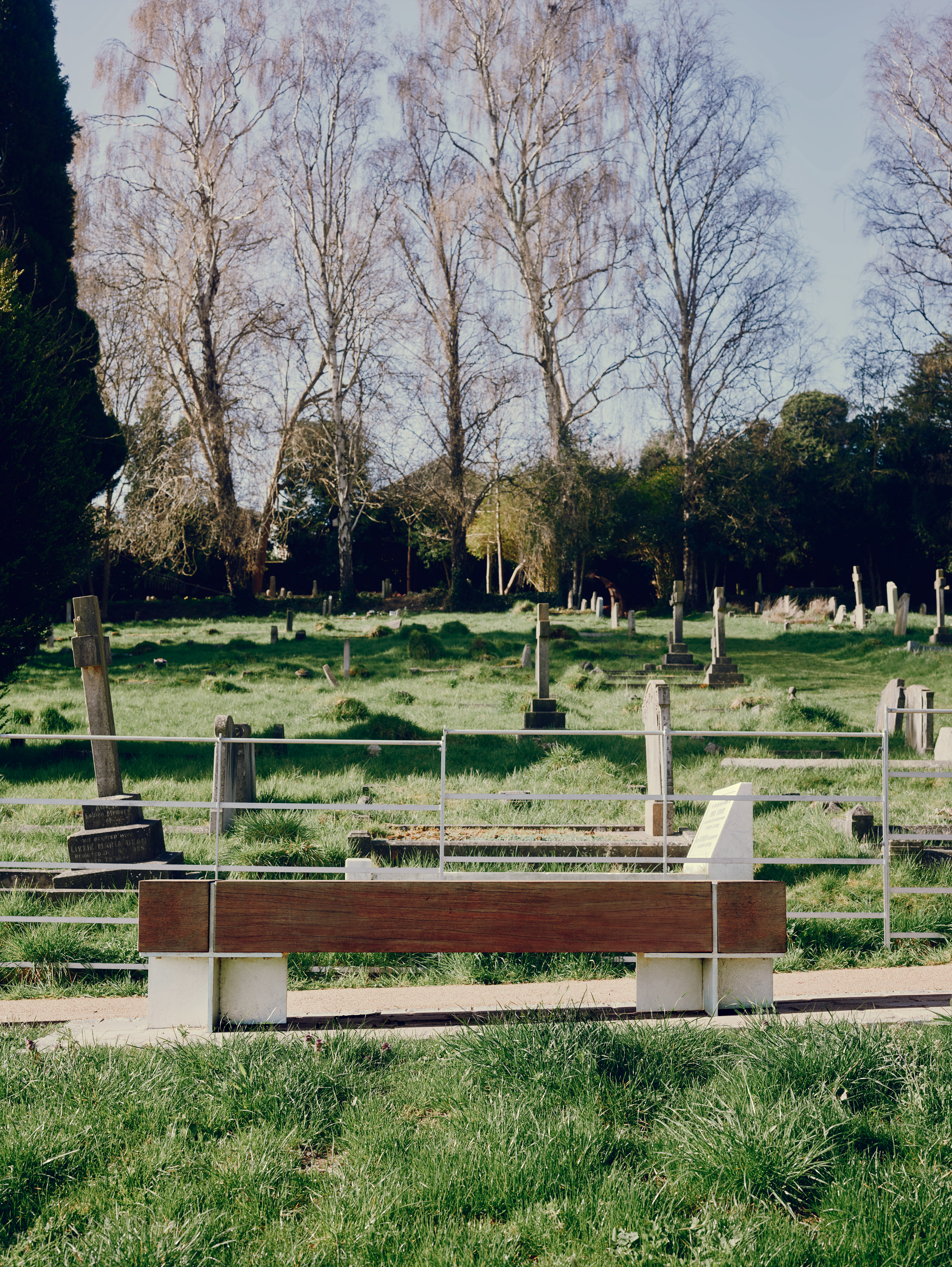 THE CRUCIFORM BENCH
Rectory Lane Cemetery, Berkhamsted
The concept for the benches draws on the predominant visual motif found throughout the cemetery - the cross. This motif is composed into a three dimensional form to create two galvanized steel bases, between which spans a solid timber seat. The clean, delicate metalwork contrasts with the heft of the timber and its expressive grain to create a sculptural form in the landscape. A number of approaches to the treatment of the steel bases were considered, including powder coating, however a galvanised finish was chosen for its durability, cost-effectiveness and aesthetic qualities. Over time, the bases will develop a natural patina in-keeping with the character of the bench and wider site. Advice for the specification of the galvanising treatment was kindly provided by Galvanizers Association. 

Five benches were commissioned for the central memorial zone in the cemetery, three of which were specially adapted to include backrests and are now located in the Garden of Remembrance War Memorial. The design was chosen as the winner from over 50 international entries and is part of the wider regeneration project at the cemetery.

Architect: Denizen Works
Client: Friends of St Peters, Berkhamsted
Engineer: Stephenson Davenport Structural Associates Limited
Fabricator: Woodscape
Contractor: Will Jackson Landscapes

Photography © Harry Sleightholme